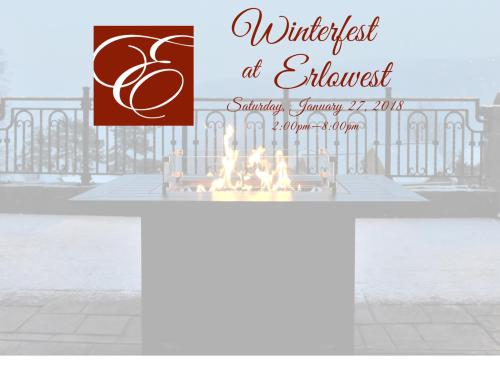 Winterfest at Erlowest!
Saturday, January 27th, 2018 from 2:00PM to 8:00PM.
** FREE ADMISSION **

Experience Lake George at Erlowest! Enjoy our Fire Place Patio, Courtyard and Terrace while cozying up to our FIRE BARS.

Signature Cocktails, S'more Stations & Delicious food prepared by Executive Chef Adam Padilla will be available from 2 - 8pm.

Entertainment in the Ballroom & year round businesses showcasing their products!



For more details please contact Erlowest at sales@theinnaterlowest.com or 518-668-5928!
Local Vendors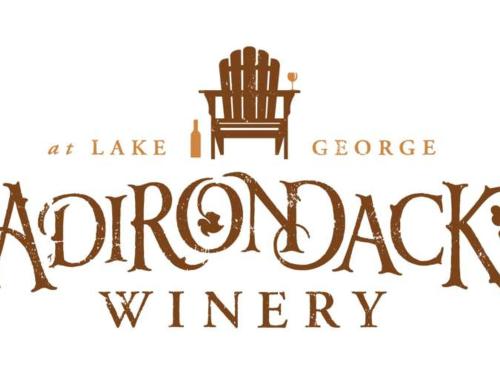 The Adirondack Winery
opened its doors in April 2008 & quickly became an establishment that resonated with locals and tourists, alike. People came to enjoy locally-handcrafted and award-winning wines while taking in the beauty of Lake George and the Adirondacks.
Learn More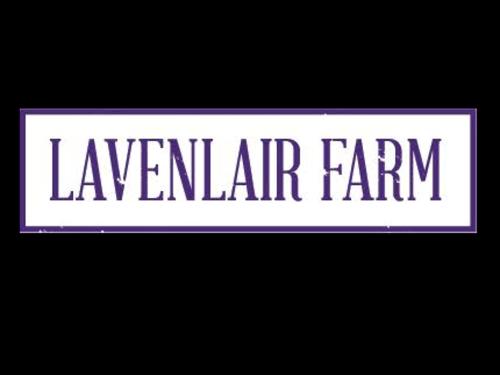 Lavenlair Farm
The botanical name for lavender, "lavendula," is derived from the Latin word "lavare" meaning "to wash". Lavenlair Farm is just the place to wash away the stress and strains of everyday life. Come experience a meditative walk in the labyrinth, breathe in the vistas of purple and green, enjoy a relaxing afternoon with friends or family. Most of all recoup in an atmosphere of luxurious rustic comfort.
Offerings at the Farm:
a multitude of lavender products
a delightful labyrinth to stroll through
venue for your events and celebrations
lavender picking
a haven to wander through
a plethora of knowledge on Lavender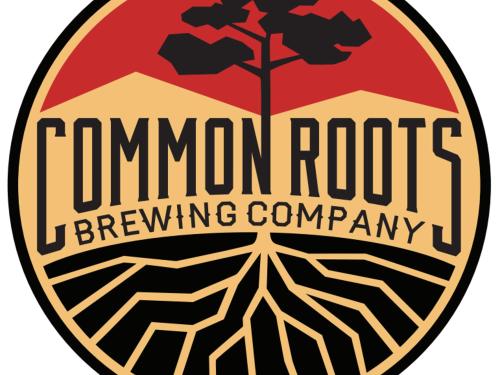 Common Roots Brewing Company
While the idea to open a microbrewery originated in 2005 (when Bert and Christian brewed their first beer together), the concept of brewing and enjoying delicious beer is rooted in our family history. It's a huge part of our family traditions and heritage that can be traced all the way back to the Old World.
It was through honoring our family's roots, as well as our love of craft beer, that Common Roots Brewing Company was born. Our beers intermix old world traditions with new world inspirations. Since opening our taproom doors for the first time in December of 2014, we have continued to produce a variety beers that we hope all types palates can relate to and enjoy.

Flagship Beers | Rotating & Seasonal Beers
Taproom Hours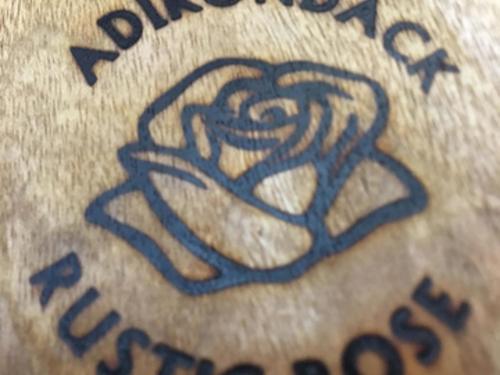 Adirondack Rustic Rose
We specialize in Memorial Boxes - Cremation Boxes - Memory Boxes and Pet Memorial Boxes. We also make Tables - Lamps - Rustic Décor - Cutting and Serving Boards - Book Cases - Desks - Pet Beds - Pet Feeding Stations - Benches - Coat Racks
Our Passion is truly in providing a beautiful handmade final resting place for your loved ones. We only use AMERICAN MADE MATERIALS!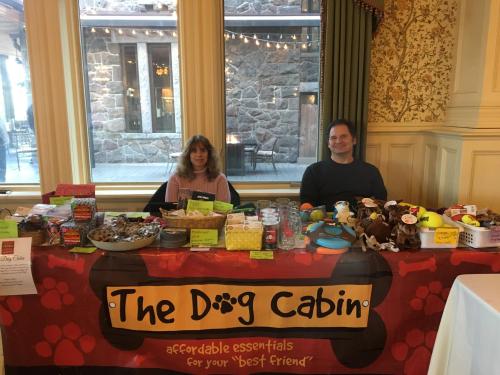 The Oldest and Only Dog Store in Lake George!
The Dog Cabin carries a variety of products that suits both traveler and local residents. We offer items dog lovers will enjoy for bathtime such as shampoos and scented washes, dog beds, dog treats and food, plenty of dog toys, apparel, and everything you need to take your dog on a hike, including water bowls, leashes, backpacks, and collars.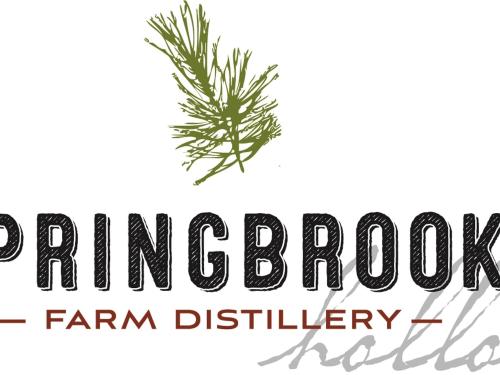 Springbrook Hollow has been a source of water for centuries. The original wooden pipelines that delivered the precious water to the farmers are on display in our tasting room. This clean, unprocessed water gives our spirits a unique flavor that cannot be replicated.
We distill our products in a custom made copper pot still, one batch at a time. We strive to use only New York State grains. We label, bottle and age our products in a renovated horse barn. Our spirits are handmade, rich and full-bodied.
Harvested from New York State fields and poured into your glass. Remember…"The Proof is in the Hollow".
Love is on Lake George
Shop for all of our
Love is on Lake George
products, we hope you find something you like.
"We offer unique and locally designed Lake George gifts that can be personalized for any occasion. We specialize in conferences, family reunions, wedding favors and decor. Our fun Love is on Lake George product line includes custom paddles, metal décor, ornaments, pet products and stemless wine glasses. Contact us – we are open 24/7/365. (Most items are made in the USA.)"
Learn More!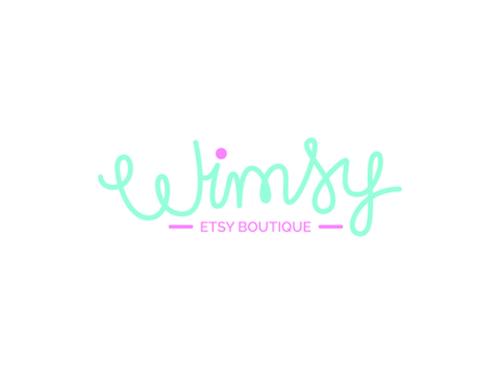 About
Wimsy:
"I am a photographer that branched out into an Etsy Boutique in September, after years of selling hand made frames (a family run business) and my photography prints I decided I wanted to take the business further and support other small businesses along the way. My Boutique sells colorful and cute wares including bath bombs, dessert soaps, shower steamers, enamel pins, stickers, cupcake candles and of course prints of my work. I can be found at The Shirt Factory on Saturday's from 11-5 or at facebook.com/wimsyshop
Thank you so much!" -- VANESSA PROULX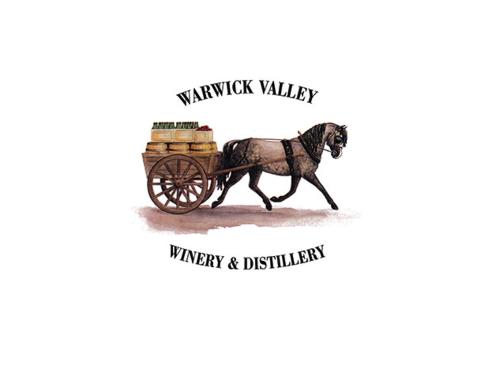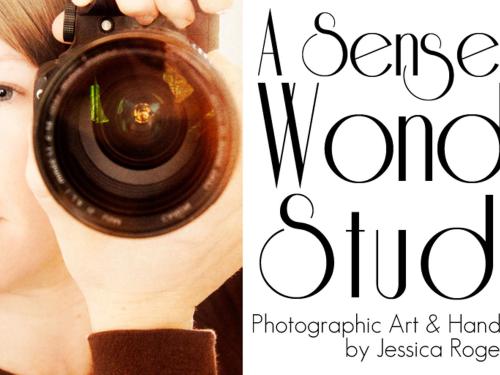 A Sense Of Wonder Studio
A recent transplant from CA, Jessica Rogers owns and operates a studio in The Shirt
Factory in Glens Falls. Located in Suite 202, A Sense Of Wonder Studio is open to the
public all year, Wednesday through Saturday.
Influenced by her love of a variety of traditional and alternative photographic techniques,
Jessica's work focuses on still-life scenes and "portraits" of natural and vintage subjects.
Besides traditional matted prints of her images, Jessica creates and sells a variety of
functional items; greeting cards, coasters, Scrabble tile charms, tote bags, and more.
Jessica specializes in printing her images on fabric and creating functional items with it.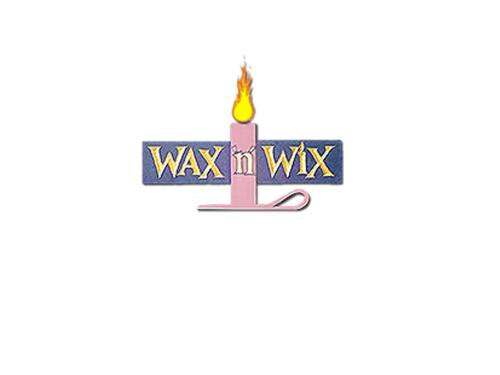 Wax n' Wix
- Lake George Candle Making Studio: A Wonderful Place to Make Memories
Take an Hour - Make A Memory
Your Shape - Your Colors - Your Scent!
Located just a short walk off Canada Street in the center of the Village of Lake George, come to our workshop and enjoy the best activity in Lake George NY while relaxing with your loved ones. Laughter and quiet conversation mix with the calming aromas from our selection of wonderful scents, setting the stage for proper candilification.
Transportation Available!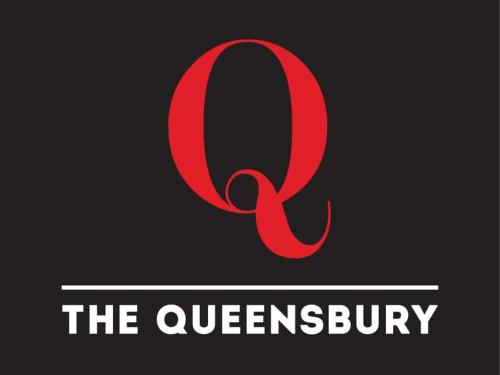 Staying in Glens Falls or the Lake George Village?
Transportation is available at the Queensbury Hotel, Glens Falls and the Courtyard Marriott, Lake George.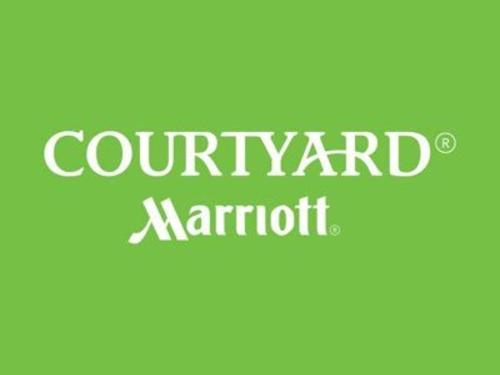 The Shuttles will begin at 1:30PM and will be looping throughout the event until 8:30PM.
For more details please contact Erlowest at sales@theinnaterlowest.com
or 518-668-5928!
**Special Thank You to
Premier Plus Travel & Tours
for providing Shuttle Service!**