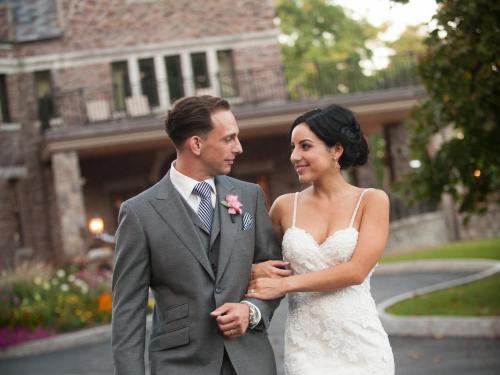 In a serene & private setting along the shores of Lake George, The Inn at Erlowest is a hidden jewel from the Victorian Era. Striking the balance between its rich history and exciting future, the 1898 stone castle has been meticulously transformed from a private residence into one of the most unique wedding venues in New York.
As you may have come to learn, Erlowest is the premiere event facility in the area offering breathtaking views of Lake George and beautifully appointed event space in our Grand Ballroom with an inspired cuisine.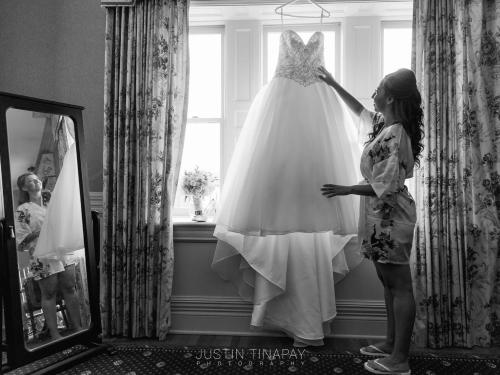 With only one celebration a day, our entire staff is on hand to ensure that your experience is unparalleled, and we are committed to providing the utmost in quality and service.
Our Wedding Coordinators are there every step of the way. Offering clients a personalized planning experience is what has set The Inn at Erlowest apart from the rest creating events that are as unique as the couple.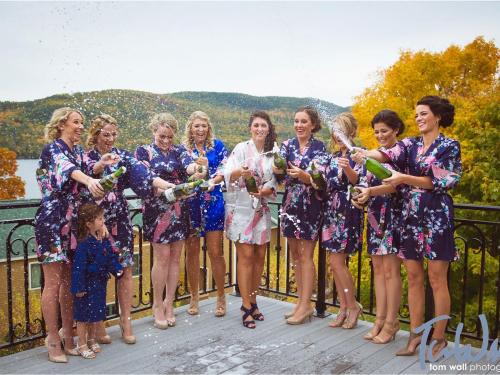 Prep for the big day with the rest of your wedding party in a guest room, our spacious common areas, or in a Townhouse or Villa nearby at Sun Castle Resort. Your Wedding Suite will be available soon after for you to retire to after your reception.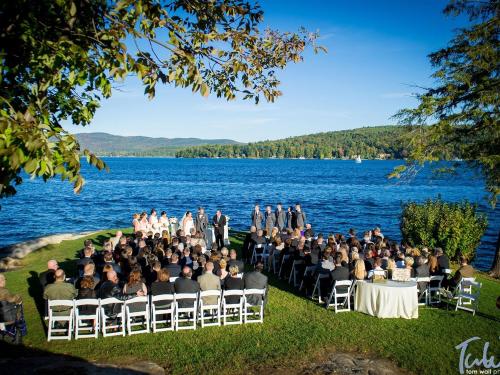 On site ceremony locations including the North Pointe, on the shores of Lake George, or our Courtyard, with a wonderful lake view near our Front Terrace.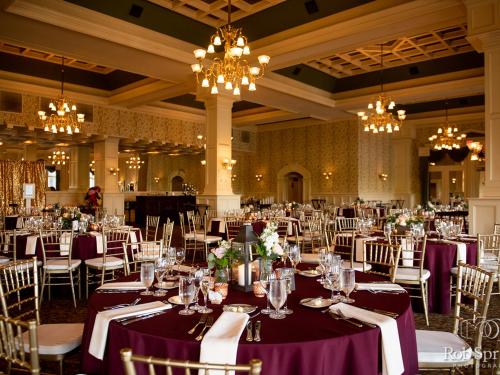 Our Grand Ballroom is the perfect setting for your upcoming reception with seating from 50 guests, to 250 guests and an outdoor, lake view, front terrace for cocktail hour.
~
For celebrations less than 50 guests, please visit our
Special Events Page
! Our Inn Dining Room can host more intimate gatherings for Weddings, Rehearsal Dinners, Bridal Showers, Milestone Birthday Celebrations & More!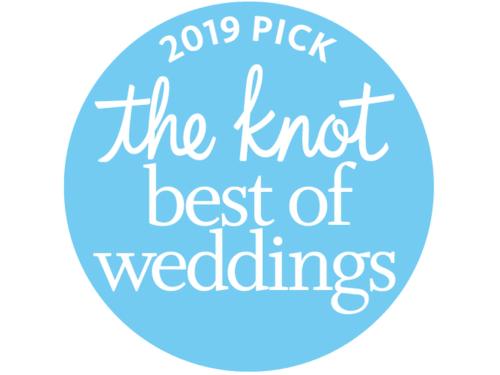 "Everyone at the Erlowest was amazing! They pay such attention to detail. The food, the venue, setting up decorations for the ceremony, cocktail hour, they have the perfect Autumn foliage and amazing views of the lake for outstanding wedding pictures. Every employee knew our names, waiters and waitresses knew who was seated at their table and greeted each guest by name! They make your experience their number one priority. Each guest is well taken care of and they bring the extra food from your cocktail hour/reception to your room after the wedding. We had enough to last the next two days we stayed there!" . . . Married November 2018
"You're going to feel like the king and queen when you get married here! The food was AMAZING! Everyone talked about it. The location was beautiful and we stayed right on site. The coordinator was on point with all of our ideas and she was excited to make everything perfect for us. We had our own waitress too so we were able to eat and mingle quickly. I cannot say enough good things about this place!"
. . . Married August 2017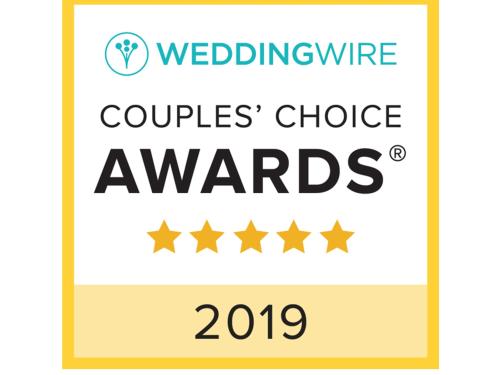 "The Inn at Erlowest helped create our dream wedding. I couldn't have asked for a more beautiful, fun, classy, attentive venue. Everything from the setting, to the service to the food was best of the best."
. . . Married June 2016
"We really feel we got a lot of value compared to what some other venues were asking. All of our guests raved about the food and how beautiful the location was. I would highly recommend the Erlowest for any weddings or functions. We look forward to going back to celebrate our anniversary" . . . Married October 2015
"Alexis and the staff at the Inn at Erlowest went above and beyond for our wedding day. From start to finish, everyone we interacted with at the Inn was incredibly warm, helpful, and the consummate professional. In addition to being classy and beautiful, the staff and general atmosphere was very fun, warm, and welcoming. They really put me at ease on my wedding day that everything would be handled perfectly, and it was."
. . . Married August 2014