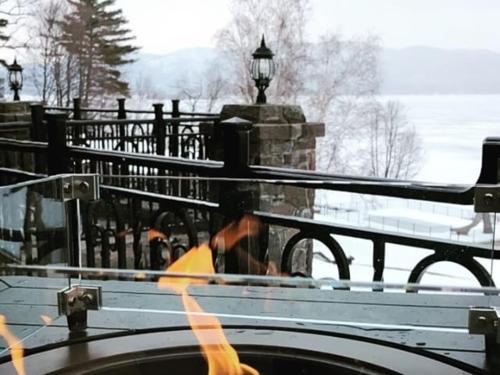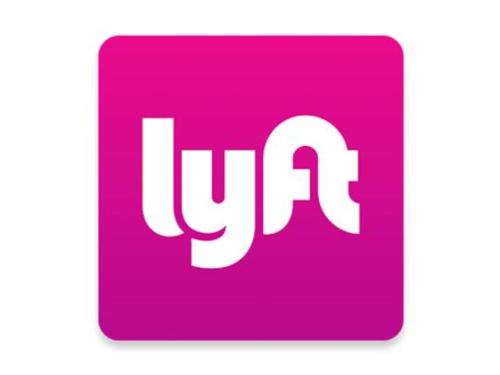 $5 OFF
Get $5 off your LYFT ride to or from The Erlowest
with code:
erlowinter2020
Valid February 1-2, 2020 10:00am-6:00pm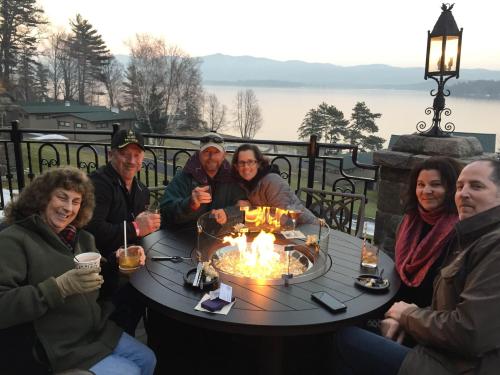 Experience Lake George at Erlowest!
Enjoy our Outdoor Patio & Terrace while cozying up to the fire or mingle indoors to the Grand Ballroom.
Enjoy Signature Cocktails, S'more Stations & Delicious food prepared by the Erlowest Culinary Team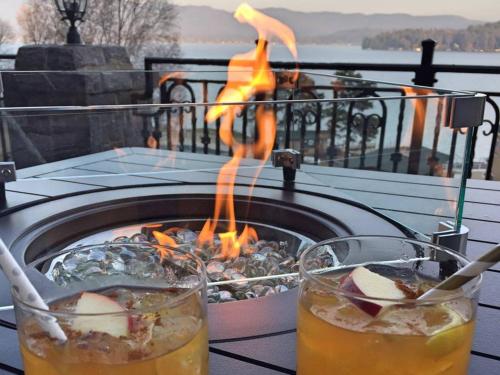 DJ entertainment provided by Music Man Entertainment and Upbeat Occassions
Vendors from the Lake George, Bolton Landing, & Glens Falls Area showcasing
their businesses and products.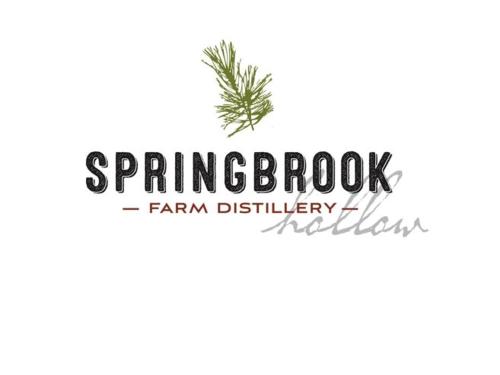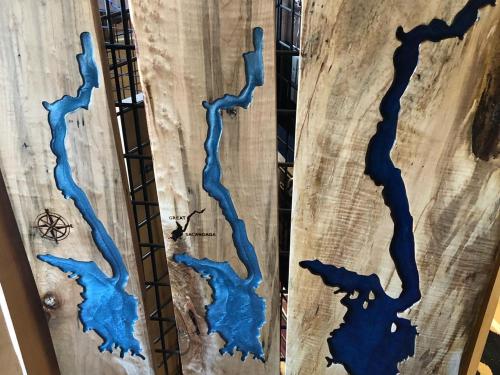 Adirondack Rustic Rose
- "ADIRONDACK RUSTIC ROSE is an Upstate NY - Adirondack based small business and we pride ourselves on our diverse portfolio, including projects in the home decor, retail, residential and commercial sectors. We believe that building strong client relationships is incredibly important and we work closely with our clients to engender complete trust.
We will listen to your vision and do everything in our power to create it exactly as you see it. We can work to strict deadlines or take on longer term projects that involve deeper thought. Contact us today to discuss your vision, meet our team or get a quote. We look forward to working with you."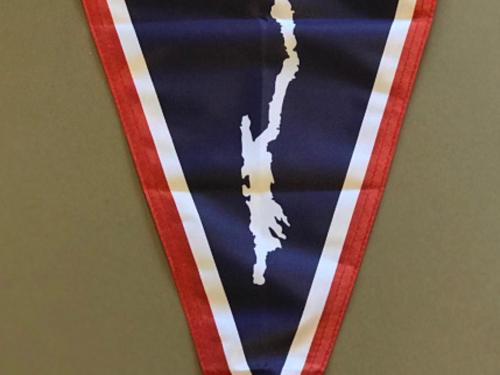 I Wear Local
- Local was opened in the summer of 2014. While still screenprinting and operating themselves, and with an inventory of only about a dozen individual products, Local was quickly becoming one of the most popular stores in Bolton Landing.
Local has grown to hire several sales associates, sponsor brand ambassadors along the east coast, ship their products across the country, and have had their customers bring Local all over the world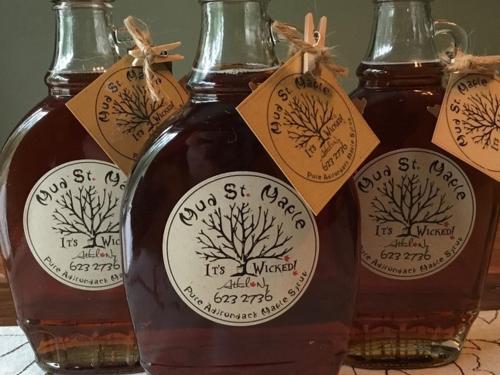 Mud St. Maple
- Mud St. Maple is comprised of a 27 acre sugarbush in Upstate New York, which includes buckets and lines. A growing business with help from friends and family. Mud St. Maple's mission is to make and sell great tasting products that will keep our customers coming back for more. 100% Pure Adirondack Maple Syrup and specialty items -"All Things Maple"- Syrup, assorted creams, walnuts, candy and our newest product - Bourbon Maple Syrup.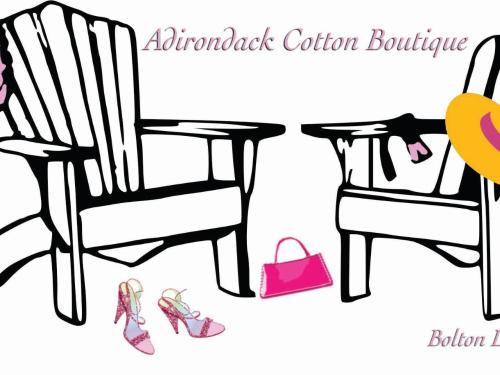 Adirondack Cotton Boutique
- Experience a unique ladies boutique in the heart of Bolton Landing, featuring designers such as Tommy Bahama, Ruby Road, Papillon Blanc and more. Delightfully different with styles arriving weekly. Open Saturdays from January to May 15. Open additional hours from mid-May through December.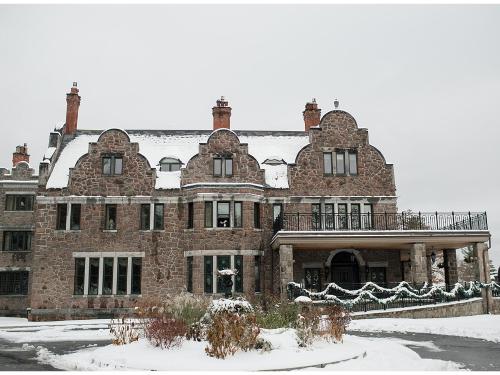 Paper Bead Jewelry

Banovic Watercolor Paintings

JuJu Jemz
Pennyworks Pottery
CJ Crafts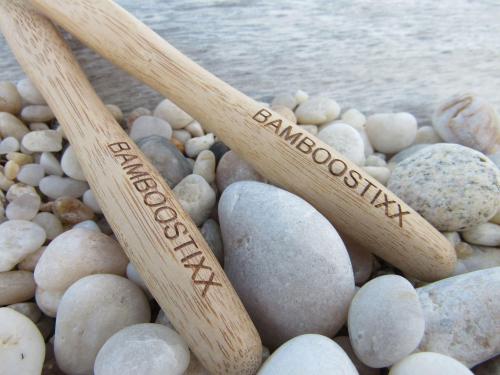 A biodegradable bamboo product company located in Glens Falls, NY.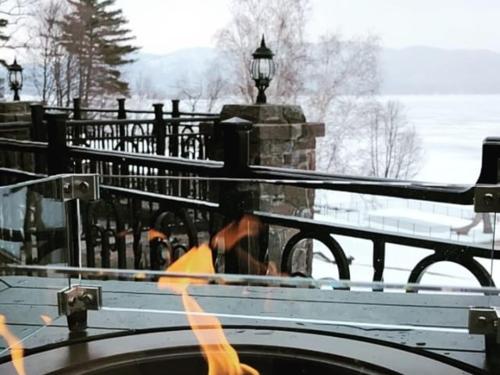 Lake George Chamber of Commerce -
The Lake George region offers a unique blend of recreation, history, natural beauty and affordability, making it the perfect destination for every occasion. You're sure to find something to inspire you in Lake George, the Queen of American Lakes.
Winterfest
Small Plates Menu
Available in The Inn Dining Rooms
Smoked Tomato Bisque $12
Mixed Greens $10
Cranberries, Crumbled Blue Cheese,
Candied Walnuts, Balsamic Vinaigrette
Add Grilled Chicken $8
Add Seared Scallops $12
Fried Duck Wings $14
Spiced Teriyaki, Sweet Chili Sauce
Three Cheese Panini $16
Roasted Garlic Sourdough, Mozzarella,
Aged Cheddar, Boursin, Tomato, Basil
with a Cup of Soup or Side Salad
Carved Strip Steak Open Faced Sandwich $20
Sauteed Onions, Mushrooms, Cheddar
Cheese, Ciabatta Bread with Roasted
Potatoes and Au Jus